How to Raise Sales on Instagram. Interacting with the Audience. Part 3
The most important components of any business or personal account are the followers. They clearly let one know if everything is OK with the blog or something is to be changed.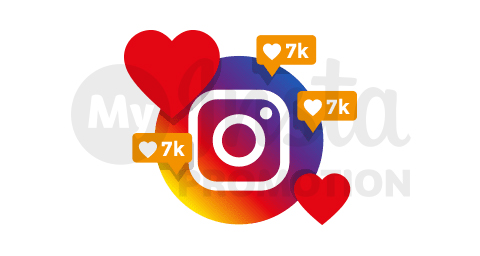 Contents:
Interactivity with the audience
Life hack #1. Logo on the photo
Life hack #2. Workflow, before and after
Life hack #3. Communication with the followers
Life hack #4. LikeTime
Life hack #5. Polls
Life hack #6. Reviews
Life hack #7. Shooting video
Life hack #8. Contests
Life hack #9. Encouraging participation
Life hack #10. Giveaway contests
Life hack #11. Mutual PR

Interactivity with the audience
Instagram is a great way to make money by promoting one's business or personal blog. To make your page a success, give it some efforts - all the posts on the page should look stylish and match by color.

If there are no high-quality beautiful photos yet, hire a photographer. Describe him all the tasks and provide all your products for a photoshoot, if necessary. If your page doesn't look very attractive, a designer will help you by creating a page design in the colors you like.

If you cannot or do not want to involve the professional help, you can study Photoshop yourself. This knowledge will be useful at all stages of communication on Instagram. You will learn adjusting photos, making them brighter, more saturated (these are in high demand on Instagram). You can independently work on your page's design. If you master all this yourself, you will save significantly on the designer services.

We will explain how you can move towards your goal quickly and in the right direction. 11 life hacks from myinstapromotion service: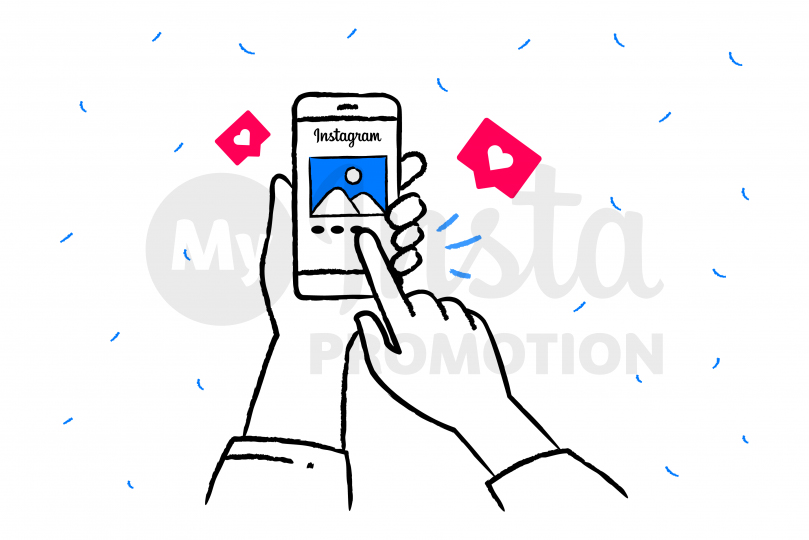 Life hack #1. Logo on the photo.
Put a logo on each photo of your page. First of all, this way you will protect yourself against theft, it is more difficult to steal photos with your logo and pretend these are their own. Secondly, a potential client seeing your photos with the logo will subconsciously remember it and differentiate photos with your logo from all other plain ones.
Life hack #2. Workflow, before and after.
Your client should not only see the final result, but also the process of doing the work. If you bake cakes, for example, show the cake without decoration – how you bake it or how you make cream, and then show the result - what it looks like when ready for sale. If you work in the field of cosmetology, the pictures 'before / after' work great. The procedure itself can be shown, for example, live or by shooting Stories.
Life hack #3. Communication with the followers.
Feedback is very important for the customers, so try to respond to all the comments under your posts. If someone writes you negative comments, you can just delete them. If there's a question bothering you in the comments, write to the follower that you will answer within two hours, for example. During this time, you will figure out what to answer, even to the trickiest question.
Life hack #4. LikeTime.
Behave reciprocally towards your followers. From time to time make LikeTime: like their interesting photos. Come up with all sorts of contests with nice gifts. It is not necessary to have a large prize fund, your target audience will be glad to get a post card or a magnet from their favorite blogger. Any tiny thing, basically.
Life hack #5. Polls.
Encourage followers to respond. Frequently create polls in Stories or posts, offer bold answers. In general, provoke your potential customers to the dialogue. They should feel really important on your page.
Life hack #6. Reviews.
If you have successfully sold your product or service, do not hesitate to ask the customer to write a comment about it. Even if he sends feedback about your work to direct, you can take a screenshot and add this text as a picture. People will be interested in reading what other customers think about your work.

Do not be too lazy to shoot Stories. According to statistics, Stories are watched by 50% of all Instagram users.
Life hack #7. Shooting video.
Shoot stunning videos that people will want to like and comment.
Life hack #8. Contests.
Contests will help to raise sales and attract audience to your page. For example, arrange a contest where one needs to take a picture of himself with your product. This way you kill two birds with one stone
Life hack #9. Encouraging participation.
Be sure to reward your followers for their attention to your page. Start all sorts of contests more often or simply advertise them in Stories, marking feedbacks on the screenshots. People will be pleased and you will get loyal customers.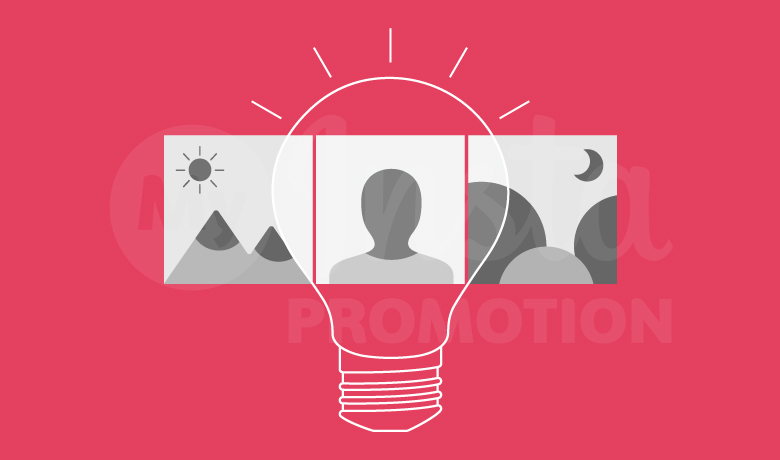 Life hack #10. Giveaway contests.
Take part in Giveaways. Giveaway is kind of competition where several bloggers gather together (about 100 people), buy several gifts for the participants and give them away. But for taking part in such Giveaways, a person should follow all the 100 bloggers. This way bloggers advertise themselves and get new followers.
Life hack #11.Mutual PR.
If you do not have the opportunity to participate in Giveaways, use mutual PR. Find a blogger with a similar topic of the page, advertise him and ask him to advertise yourself. The flow of new followers will not take long.
If you have no time for publishing posts daily, a postponed posting will help. You will be able to create postponed posts with the dates chosen in advance. Let's say today you write a post that will appear on your page in a week, by timer. You will easily find this type of service on the Internet.
The previous parts of the article:
How to Raise Sales on Instagram. 5 Life Hacks to Start with. Part 1.

How to Raise Sales on Instagram. The Frequency of Posts. Hashtags. Part 2.