Limits and restrictions Instagram 2018
Limits Instagram this year on the number of following, unfollowing, followers and likes
Gone are those happy days, when it was allowed to make new followings around the clock without any consequences, put endless likes and leave spammers' comments without sanctions. However, the restrictions established this year have become much stricter, and in order not to be blocked inadvertently, it should be taken into account. Only this will avoid ban in the Instagram.
First of all, restrictions affect users who use third-party services and applications for promotion in social networks (mass-mass and so on). Most often, the services used do notify you about the allowed limits, but you still need to know about them. Blocking in the Instagram is exposed mainly when you exceed the limit of the allowed number of followings per day, made by likes or left comments. Those who do not resort to mass-sharing or other methods of cheating are not inclined to add new users to the following round-the-clock, it's not worth worrying about, because you can not get so many likes and followings on your own without the help of special services.
Useful article: "Masks on the air"
Limits
Limits for newly created accounts (less than six months) are much stronger than for "oldies." For beginning users, the social network algorithm observes much more closely and more rigidly their behavior. That's why it's not worth to follow to a large number of people with a newly created account, and you do not need to connect mass-mapping, as this will greatly increase the probability of blocking. At first, it's just necessary to create new posts and apply free tools for promotion.
For accounts aged 6 months, you are allowed to:
To follow and unfollow - in total not more than 60 times hourly or 1440 times a day *.
Likat - no more than 60 times hourly or 1440 times every day.
Comment - no more than 60 times hourly or 1440 times a day **.
Mention another account - no more than 5 times in each comment.
For recently created accounts, you can:
Follow and unfollow - in the amount of no more than 30 times hourly or 720 times a day *.
Likat - no more than 30 times hourly or 720 times every day.
Comment - no more than 30 times hourly or 720 times a day **.
Mention another account - no more than 5 times in each comment.
* The number of followings and accounts is calculated in total, in other words, if, for example, you followed to 60 users for 1 hour, then you will not be able to unfollowed from one of them in the next hour. In total, you can follow to a social network for a maximum of 7500 users, that is, when this value is reached, a new following will become available only after you give up one of the old ones.
** The content of the comments must be different. It is forbidden under different publications to leave identical comments, or to put everywhere one smiley. Remember: identical comments are counted as spam and can lead to blocking.
Over time, these limits can change, but they can always be viewed in a special section for developers.
The limits specified by the social network are calculated in hours. To obtain daily restrictions, you need to multiply these values by 24. However, the daily limit is not allowed to be spent at once, therefore it is necessary to adhere to hourly restrictions.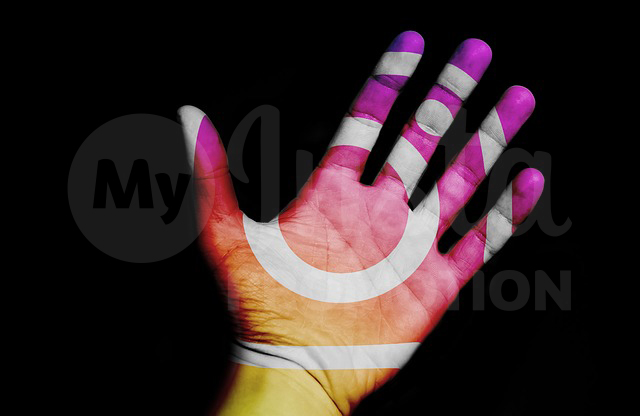 Blocking: Causes and Duration
It is possible to be blocked in this social network both for a few hours and for a whole 2 weeks. Also the account can be deleted irrevocably. The duration of the ban is determined by the degree of violations committed.
Causes of blocking
As a rule, notification of a bath can appear for one of the following reasons:
You have exceeded the limit on the number of comments made, signed followers or exhibited likes.
They left identical comments to other people's publications.
Published "nudity." Exceptions are photos of nursing mothers, scars from breast surgery, statues and paintings of nudity artists.
Extremist and forbidden materials were distributed.
Simultaneously, we visited the site with two or more gadgets, or from various places. For example, if you first came from Samara, and then on the same day - from Omsk, then the algorithm can decide that you hacked hackers. Most often, this happens when you use special services for publishing photos online, or with massfoloving. But in this situation, the user often simply "throws" out of the system, and to solve the problem it is enough to authorize one more time. Sometimes you have to restore access through the e-mail specified during registration. If you use multiple services at once and promote multiple accounts, we recommend that you use a proxy server.
You have received complaints about non-compliance with copyright (for example, you posted someone else's photos without obtaining permission from the author).
Useful article: "Instagram Advertising: Sponsored Post"
In the case of a temporary ban, it is enough to wait for the necessary time to allow automatic unlocking. However, 3 bans in a row can lead to an eternal bath. That is why it is necessary to take into account the limits when working in this social network and, in particular, when promoting the blog.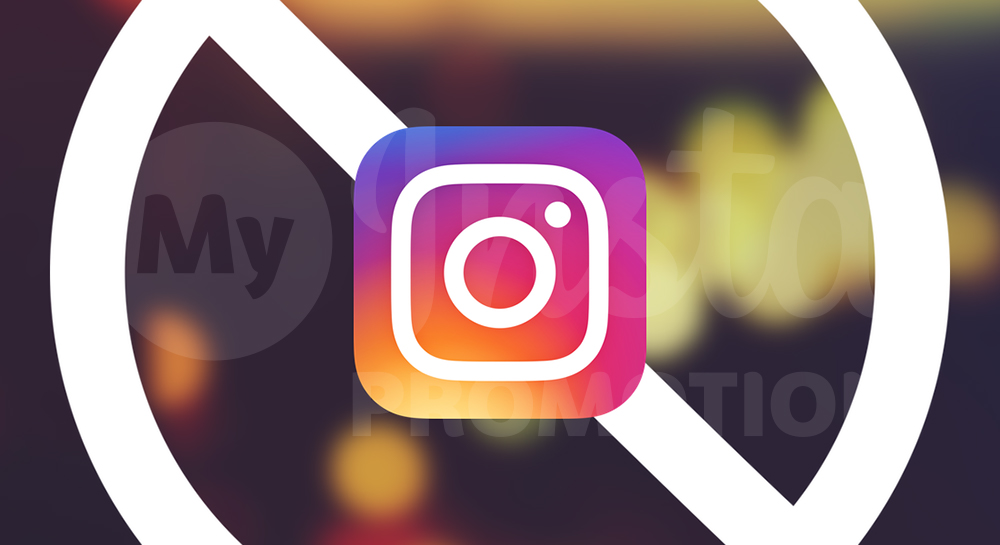 Restrictions
In Instagram, there are a number of requirements, often not observed by users, but not leading to blocking. Here the rule "is not caught is not a thief". If you start to screw up the number of followers or spam in the comments, the program will easily detect it, but non-compliance with the following rules can slip away from it:
It is prohibited to engage in the sale or to give away an account to third parties free of charge. Of course, a little-known blogger can crank out such an operation, unlike the popular one.
It is forbidden to blog, impersonating another individual. However, for firms and their employees, an exception is made here. In other words, if the hired manager is filling out your personal blog, it's not worth talking about. At the moment, there are no banal bans for violating this requirement, but it is worthwhile to insure yourself for the future, because up to now the requirements in the Instagram have only become tougher.
It is forbidden to specify the domain name of your site in the account name (for this you will have to obtain permission from social network representatives).
It is forbidden to use "foreign" services to wind up the number of followers and likes, or create new accounts. This requirement is often not met, for example, with mass-foil. To avoid blocking, observe the limits and use only proven services.
It is forbidden to post other people's photos. This requirement is rarely observed, but still it is not necessary to publish photos of other users without obtaining permission from them and not indicating authorship, i.e. link to your account. Otherwise, you may receive a complaint, and this will result in a lockout.
It is forbidden to humiliate, insult, threaten or discriminate. Complaints about these actions will lead to a ban.