Tips on Writing Instagram Posts
At the moment, almost every company, especially those selling the 'visual part of the product' (e.g., manicure services or pastry shops), want to create their personal accounts for the projects. Thus a logical question could be asked: 'How is it actually possible to attract the audience with the help of posts?' It is worth mentioning that nowadays Instagram is in great demand; the most famous celebrities and pop stars use it. Additionally, if you act the right way, with the help of your Instagram store you will be able to increase the number of sales by 20-30%.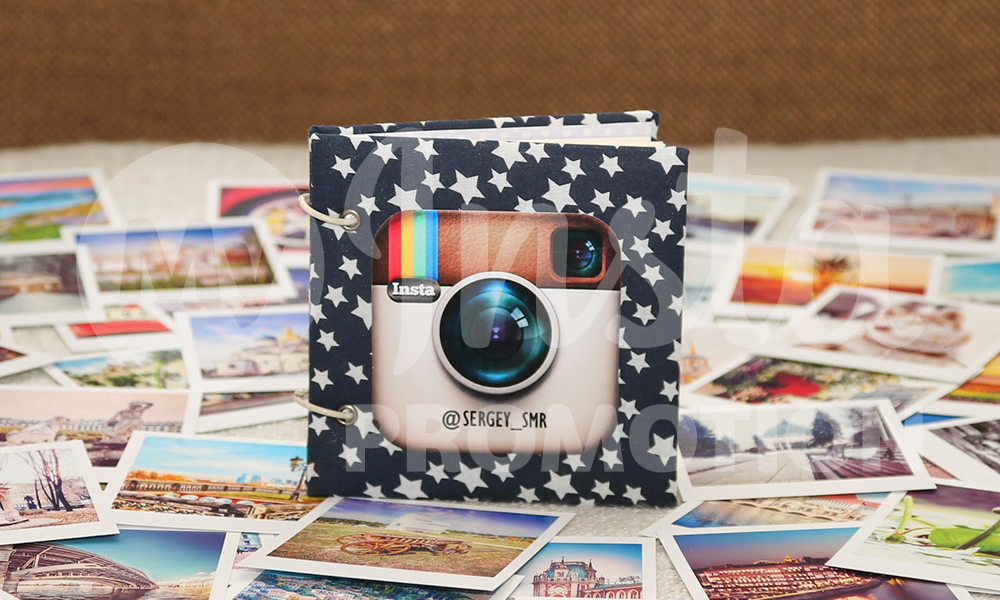 Contents:
How to create Instagram texts
Beautiful and eye-catching photos
Infogram
Editing
Popularity on Instagram - what you need for this
Best posting time
Managing hashtags
Taboos
Private profile
Lack of communication with your audience
Playing with hashtags
Instagram texts. How to create them
According to statistics, the user is not interested in whether the page is for business or it is aimed entirely at sales. The main thing is that its owner should keep to the certain rules listed below.
Useful article: "Instagram Business Account. Promotion. Tips and Tricks. Part 2"
Rule #1. Beautiful and eye-catching photos
You have to understand that Instagram is a social network where people buy with their eyes, so amateur shots are not always appropriate, especially if those of poor quality. Therefore, managing a business account, you should publish posts with the highest quality images, their style should always be at the same level. If you don't pay attention to this rule, the audience won't pay attention to your account.
One of the indisputable advantages of keeping a single style is that users will eventually remember your style and distinguish your posts among others.
In case you aim at selling goods on Instagram, try to make pictures from different angles. You can also create original selections of images that will be in use for people. It is easier to explain by an example.
Let's imagine you sell backpacks. Several original options might be: a picture of the compartments. Show its capacity of things, but with an original approach.
Ok, backpacks are too simple. Another example is notepads. You can make a picture out of the covers. Yes, it is difficult, but the effect is worth it. Another option is a picture of what is inside. This will work well for diaries.
In a comment you can specify:
'Our company sells notebooks and something else (one or two additional items). They can be lined or not, stapled or spiral-bound. Lots of images available.'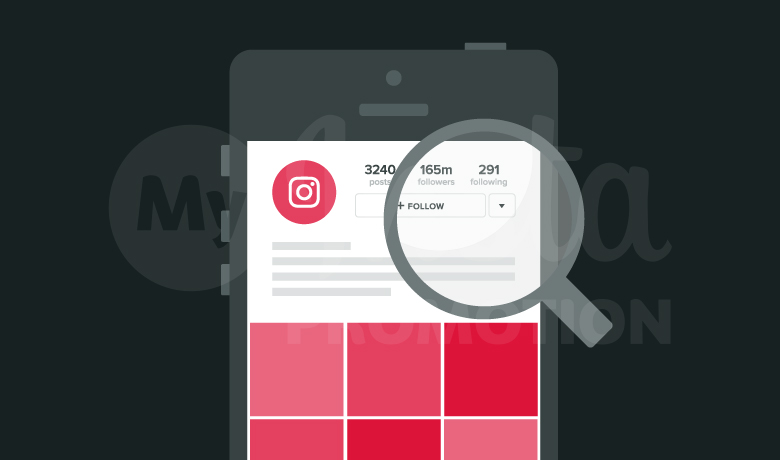 Rule #2. Infogram
Let's imagine you have just started to your account on Instagram, after having good posts, your audience begins to appear. If you have an offline store, it is important for the followers how to purchase, get to the place, and make an online order. This is one of the reasons for adding contact details to the profile description and at the end of the posts.
Among other things, you should order a beautiful 'header' for your profile. As stated above here everything is bought with the eyes, the text takes no more than 20% of the value.
There should not necessarily be too much information in the header, but at the same time it should be informative. Be sure to indicate what you do and how you can help, provide a link to the official website or other social networks.
Rule #3. Editing
Each post should not contain errors if you position yourself as a serious company. This rule applies to each person, so ask for help from professional editors or proofread the text several times yourself. In most cases, even if you read the text once, the errors will still be there. It is better to spend your time on correcting them than on regretting about the absence of the audience.
Popularity on Instagram - what you need for this
According to a recent analysis, statistics showed that people are interested in the posts with the helpful life hacks content, as well as life 'behind the scenes'. That's why it is important to create selling and informative posts at the ratio of 1 to 2-3.
For example, if you are engaged in managing an account for the cosmetics sale or a beauty salon page, feel free to add texts about product selection, life hacks on the skin care for different seasons, and make sure that there is information regarding the training events.
Let's consider another example, a travel agency. Emphasis should be placed on texts about hot tickets tours, assistance in receiving a foreign passport or visa, the most interesting places in different countries, etc. By the sake of it you can take a look at the texts of successful competitors.
Do not forget about your employees: take their photos during the work process, either it is a courier delivering an urgent order or a lady packing it. These posts raise the trust to your company, as they show that the company is trying to provide the highest quality product.
Every business on Instagram needs communication with the audience; there is an unspoken truth among successful entrepreneurs: the more communication with the audience, the bigger are the sales. Since all other social networks or personal websites are limited by the texts about cards or general information, Instagram gives the opportunity to expand the boundaries. For this reason you should sometimes communicate with your followers. Use your ordinary conversational style for this.
Of course, these are not the selling texts. But they are aimed at other thing - to increase customers' loyalty to your company.
Useful article: "Instagram Account. Design and Managing"
Best posting time
Yes, every social network is extremely difficult to predict, but it has been noticed that there is the audience's activity peak around same time.
So, the approximate schedule will be as follows.
On working days (Monday to Friday) the best solution would be to post from 16:30 to 18:30. Late night might be done as an experiment. It will be quite unusual since nobody makes posts at night, which means followers will see only your post.
Make a landmark for a hot audience. If you are selling products for kids, take their average age, i.e. if a mom is on her maternity leave, then the most appropriate time is from 10:00 am to 03:00 pm.
When it goes about schoolchildren and students, the posts should be done in the morning or in the afternoon after they are back from school. However, Instagram has developed special algorithm allowing you to find the best time for your posts.
The most important thing is to motivate your audience to discuss everything in comments actively. This way you raise your post in the news feed.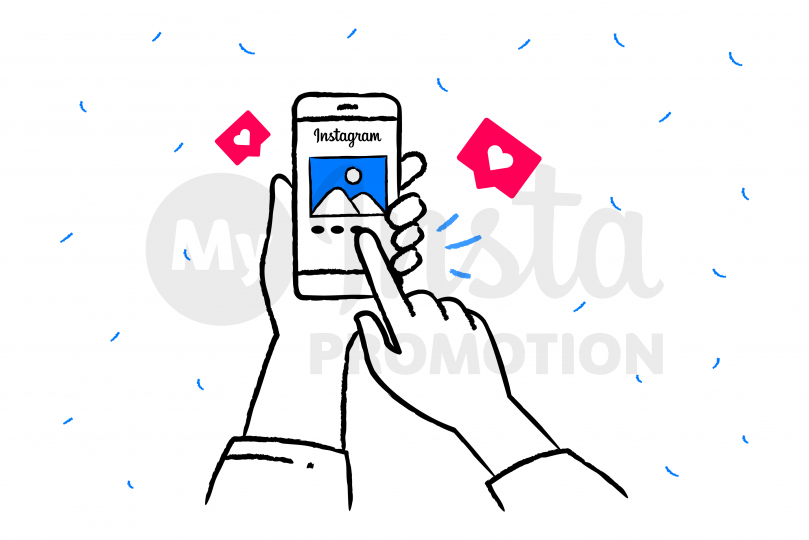 Managing hashtags 
One can say that hashtags on Instagram carry a huge advantage in themselves. With their help you can find potential customers. This is one of the main reasons why you should create the most accurate queries.
Hashtags are quite a confusing thing because it's hard to find a middle ground with them. But spoiling your results by increasing or decreasing their number is extremely easy. According to statistics, in the input field you can write no more than 14 hashtags. However, it looks so ugly in the post, they need to be moved to the very bottom underneath a dividing line.
Recommendation: create a hashtag that will apply exclusively to your company - in most cases you can use the name. If the name has already been taken, add a couple of words.
It is necessary that your customers could find you without any problems. And you could easily find satisfied and dissatisfied customers. Usually, the feedback will not take long.
In addition, an excellent solution would be to use customers' testimonials as posts, making a selection for increasing confidence of another part of the audience. There is no doubt that this trick works out well and brings good results.
Taboos
From the information above you've learned what needs to be done so that your customers pay attention to your profile, now we'll discuss the taboos, what you should not do. These mistakes are made by the majority of businessmen who have just begun managing their social networks. The best idea is to learn on other people's failures, than spending a budget of your own.
Useful article: "Why Instagram Followers and Likes Boost is Needed"
List of taboos:
Private account
It is easier to explain by an example so that it is clear to everyone. Imagine an opening day of a new company: giving out numerous booklets, a great advertising campaign, etc. But the store forgets to open the front door. What should the customer do? Most people do not like knocking the door.
Only selling posts in the feed
Imagine you are your own follower. Will you be interested in an account if you only see posts about selling the products? For this reason the balance should be kept - 1 selling post and 2-3 ordinary ones.
Rare posts
Each profile not publishing posts at least once every two days will not be able to receive and keep the high popularity. At the very beginning of managing the account you must ensure regularity of your posts for your followers. Remember that it is better to add several posts 3-4 times a week than once a week but 20 posts.
Lack of communication with your audience
Be sure to respond to every comment from your followers. The audience should know you are listening to their opinion.
Playing with hashtags 
Any hashtag can cause a quick success or quick failure. When creating a personal hashtag, be sure to find out the way it sounds. Give it a special attention if it is composed out of several words.